Air cooled Chiller Dealer | Air cooled Chiller Service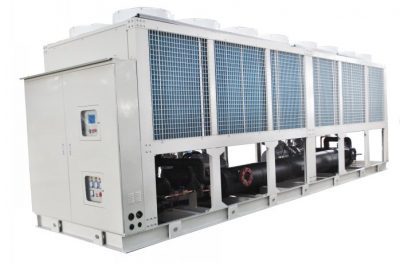 We are Air cooled Chiller dealer in Mumbai offering Air Cooled Chiller services in Mumbai, Chillers often represent a plant's single largest electric load. But factor in fouled tubes, leaking refrigerant, or myriad other factors, and operating costs can quickly escalate by eight to 10%. Operating chillers at their peak performance will save energy and maintenance costs.


Chiller maintenance has advanced significantly, due to new developments in centrifugal chillers with magnetic bearing chillers, and new remote monitoring technologies. As a result of remote monitoring, the industry has been moving toward demand maintenance programs and away from pre-determined schedule maintenance.
The daily log is still the first step toward maintaining an efficiently-run chiller plant. The log allows you to build a history of operating conditions including temperatures, pressures, fluid levels, and flow rates. Remote monitoring technologies allow you to inspect machines continually rather than monthly or every other month. And, it allows you to easily generate trend reports that help to identify maintenance needs before they become an issue. .
Selica Cool Comfort established in 2001 which provides installation
Warranty for all Services